Trails to "Ak'Tenamit." behind the Finca will take you to the start of the river and Ak'Tenamit (Community development project). Approx. 20 min.
Village Tatin (guide required).
You will walk through the jungle on well-marked paths until reaching a cave (Tiger cave) and a waterfall(approx. 30 min), and then you will continue until reaching an indigenous village (Village Tatin) (45 min) and then to Livingston, a Caribbean village home to the Garifuna (approx. 4-5 hours).
Return by boat; public or ours.
Night walk through the jungle (minimum of 2 people).
We will take you with one of our guides through the jungle at night so you can experience the nocturnal life of the animals, and hear the different sounds the animals make.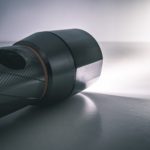 Bring your flashlight!